Religious Freedom: The Right to Believe What You Want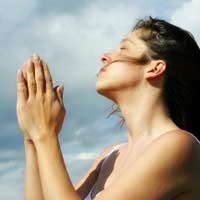 Simply put: a Religion is a set of practices and beliefs. It is usually based around moral claims and specific supernatural beliefs about human nature and reality. It is often practiced with the use of ritual, Prayer, and adherence to a set of religious laws.
There are hundreds, if not thousands of recognised religions in our modern world. They rarely follow the same codes and are often the cause of argument, civil un-rest and war.
It is often the case that people follow the religion that they were raised to believe by their parents, but people can also choose to follow a religion for their own reasons. Both routes are equally valid.
What is Religious Freedom?
History has been marked by religious wars and conflicts, in the name of one set of beliefs or another, for centuries; people have been persecuted, hunted, tortured and killed as a result of their wish to believe what they want to. Now, as a civilised society, we have learned to accept that every person has a right to follow whichever path they choose without fear of reprisal.
This right was re-confirmed under Article 9 of The Human Rights Act 1998. This specifically states, 'Everyone has the right to freedom of thought, conscience and religion; this right includes freedom to change his religion or belief and freedom, either alone or in community with others and in public or private, to manifest his religion or belief, in worship, teaching, practice and observance.'
The Act gives you the right to be protected from discrimination as a result of your chosen beliefs; whether you follow Christianity, Spiritualism, Judaism, Buddhism (to name a very few) or if you wish to follow the religion of the Ancient Eqyptians or Romans. It also gives you the tacit right to follow that religion in your public or private life and to teach others who may wish to know more. This is the very essence of religious freedom.
Does that Mean we can do What We Want?
We live in turbulent times, when people seeking to further the cause of their beliefs may be labelled 'extremists' or blasphemous. The fact remains that these people have the right to religious freedom and to practice their religion in any way that they wish.
However, the Act also specifically prohibits the breaking of domestic laws and limits the exercise of this freedom to those activities that would not threaten public security and would not infringe on the rights of others who may not hold the same beliefs.
This is not a popular idea in some parts of our world. Many countries base their entire legal system around a set of religious laws; many parts of UK law were founded on the principles of Christianity, although these have largely been removed from our law books. Other countries have only just begun to have a semblance of a democratic society and are only now beginning to shape laws and principles that are based on freedom rather than strict adherence to a religious code.
The idea of Religious Freedom would be abhorrent to them at this time but it is a right that we must cherish and nurture. We must ensure that these principles are forever entrenched in our legal system and we must protect our right, and the right of our neighbours, to worship whoever and in whatever manner they see fit.
You might also like...