Human Rights and the Internet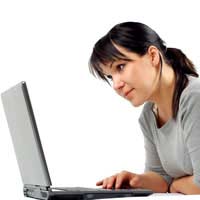 Use of the internet may raise a number of human rights issues. The last decade has seen a vast increase in the number of people using the internet on a daily basis. Some of the potential ramifications for internet users are only just beginning to be recognised.
The Right to Access the Internet
In 2009, Finland announced that access to the internet was a basic human right. In July of that year a law came into effect which required all Finnish citizens to have access to a broadband internet connection.
In March 2010 a survey commissioned by the BBC found that 4 out of 5 people around the world believed that access to the internet was now a fundamental human right. The European Union has already issued a provision which states that all member states must respect its citizens' rights and freedoms when taking any steps to limit their access to the internet.
Balancing the Right to Access the Internet Against Regulation of Its UseCountries which recognise the right to access the internet may face difficulties if they take any steps to restrict a person's access to it. Governments may be acting unlawfully if they cut off the internet connections of those who use illegal downloading or file-sharing services. A French court held in June 2009 that access to the internet was a fundamental right and that, as such, the French government did not have the right to cut off an individual's internet access without a court order.
The Digital Economy Act
In June 2010 a substantial part of the UK's Digital Economy Act came into force. The Act introduces comprehensive regulation of various media, including aspects of the internet and electronic publications. It also legislates for universal access to the internet.
The Digital Economy Act includes provisions relating to the sanctions which may be applied for illegal downloading and online copyright infringement. These sanctions include limiting or cutting off an individual's internet access. Obligations are placed on Internet Service Providers to enforce the sanctions - with substantial fines potentially being levied on those who fail to comply.
It has been argued that the Digital Economy Act was rushed into force - resulting in legislation which infringes fundamental rights and freedoms. In November 2010, two of the UK's principal Internet Service Providers were granted permission by the High Court to seek a judicial review of the new Act. The review is due to be heard in February 2011. Some observers believe that the judicial review could lead to many of the provisions contained within the Act being declared unlawful. This could result in the Act being partially or entirely repealed.
Freedom of Speech
The legal relationship between the internet and freedom of speech is still not well established. There have been several legal cases which have related to the use of the internet in general and social networking sites in particular. The judgments in these cases may give conflicting indications of the legal position when an individual makes a public, or partly public, comment on a website. The UK's Supreme Court has said that current libel laws may be outdated in relation to the internet and should not be used to prevent internet users from expressing themselves freely.
Paul Chambers was convicted of a criminal offence for using one of the world's favourite micro-blogging websites to make an ill-judged comment about what he intended to do if his local airport did not re-open. The law used to prosecute him dated back to the 1930s and was introduced to protect female telephonists working for the Post Office from nuisance calls.
Chambers had originally been arrested under modern anti-terrorist laws but the older law required a lower test for a conviction to be secured. Despite causing outrage amongst other users of the site – and the wider public – his conviction (at date of writing) was ultimately upheld at appeal. It was further held that other users of the site would also be guilty of an offence if they re-posted the original comment. A Conservative MP had to resign after being arrested under the same law for using the micro-blogging website to make a dubious comment. Although he may have elicited less sympathy than Paul Chambers, his case also animated advocates of freedom of speech.
Concerns about freedom of speech have also been raised in relation to the arrest and potential extradition of Julian Assange, founder of a website which facilitates the publication of confidential documents. Many people interpreted his arrest as being politically motivated and saw it as an attempt to curtail freedom of speech in the UK and throughout the world.
You might also like...
Dave - Your Question:
Ive moved into a new build and we haven't been connected to the internet for nearly 3 months due to works continuing and BT not being able to do what they need to do. Is this a violation of my Human Rights? Are the building company Bovis in violation of international law?
---
Our Response:
No this probably wouldn't be construed as a violation of your human rights. The above aspect is about the right to free speech and free use of the internet etc. Noone is preventing you from doing this.
AboutHumanRights
- 5-May-16 @ 12:00 PM
Ive moved into a new build and we haven't been connected to the internet for nearly 3 months due to works continuing and BT not being able to do what they need to do. Is this a violation of my Human Rights? Are the building company Bovis in violation of international law?
Dave
- 2-May-16 @ 11:47 PM
Does grandparents have any rights in stopping the grandchildren from being adopted, Andi dont think its fair that we cant see them untill they reach 18 years of age as it could be possible that i will see them again, this isnt fair to my self and my grandchildren, why should the law allow little children suffer like this ?For 3 years my granddaughter had spent most of her live with her mum and dad, my self all her family, cousins ect,our friends and this is all going to be taking away from her surely this is damageing her. Her mum, my daughter is special needs and i gave up my job,relationship and home to help my daughter and her boyfriend to look after there children and this isnt good enough, i feel so angry and let down as ive lost a lot. Can anyone give me any good advice on this please its much appreciatedthank you
suey
- 8-Mar-16 @ 3:45 PM
I was adopted by my mother' husband in 1962. My natural father had a4 brothers the last of which died in May 2014. He had no children and was not married. He has left a money but has not made a will. My blood cousin has put it into the hands of a solicitor who has now informed us that myself and sister are not entitled to a share because we were adopted. I thought new laws had been passed whereby adopted children were able to inherit from their blood relatives?
Billy
- 20-Jul-15 @ 1:04 PM
@Allie. No, she will not be able to make contact until the child is 18. Once she knows the child has turn 18 and she wants to make contact and then should do so via the Adoption Registries (depending on where she lives)at:
The General Register Office
Adoption Section, Contact Register
Smedley Hydro
Trafalgar Road
Birkdale
Southport
PR8 2HH
or
Birth Link
Family Care
21 Castle Street
Edinburgh
EH2 3DN
Scotland
or
The Registrar General
Oxford House
49/55 Chichester Street
Belfast
BT1 4HL
Northern Ireland
AboutHumanRights
- 15-May-15 @ 2:11 PM
My sister gave birth to a girl when she was only 16. She did not marry the natural father. The baby was adopted when 2 weeks old. My sister only has the surname of the adoptive parents. She doesn't know the forename given to her baby. She was not given the contact details for the adoptive parents. She has now married (not the child's father), is very happy with two children by her husband. She feels she was too young to have made that major decision to allow her baby to be adopted. Would she be allowed to have her child (now aged 12) back if she can track her down?
Allie
- 12-May-15 @ 11:34 AM