The Rights of the Bereaved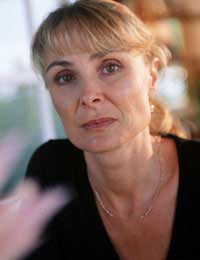 There are few things as devastating as the loss of a loved one, be it suddenly or following a protracted illness; there is little that can cause the same sense of loss that is felt for years after the initial bereavement. That is why there are numerous ways in which the state can help you through the minefield of paperwork when you are least likely to able to deal with it.
What to do When Someone Dies
There is no specific legislation, such as an Article in The Human Rights Act to cover your rights following your loss; this should not impact too greatly on you as there are a raft of procedures and policies in place to help you. No-one expects you to deal with any of the paperwork or legalities immediately after your bereavement but, within the first five days of the death, you need to notify various people, such as:
Register the death at the Registry Office
Notify their Doctor, if they were not present at the time of death
Contact a funeral director to start making funeral arrangements
Notify the Executors (if this is not you) to enable them to start applying for probate and dealing with the Estate
The local authority in relation to any benefits, taxes or permits
Banks, Insurance companies and financial institutions
Anyone the deceased pays money to, such as utility companies, magazines and even the newspaper shop
Schools and colleges if the deceased was still in education
You may not need to do all of this yourself, often a close friend or relative can deal with some of these for you; it may be that others can only be dealt with by the Executors of the estate. Your local authority offices should be able to point you in the right direction.
When Someone Dies Overseas
If your relative has passed away while living, working or on holiday abroad, then you need to contact the Foreign and Commonwealth office to arrange for their body to be brought back to the UK. They will handle things for you and keep you fully informed of the progress in the arrangements. You will be expected to pay for the transport of the remains, but this should not be prohibitive and in most cases you would be able to get repayment from the estate.
Help and Counselling Following a Bereavement
In addition to the general help and advice from Doctors, Solicitors and Social Services, you may find some comfort in the assistance of organisations specially set up to provide counselling. You are, after all, a human being and no matter how strong we may pretend to be, we have the human right to support and comfort from our friends, family and wider community.Some of the groups include:
The Samaritans
Support after Murder and Manslaughter (SAMM)
SSAFA Force Help
There are numerous other groups and your local library should be able to provide you with a full list of what is available in your area or via the phone or internet.
Arranging a Funeral
You do not need a funeral director to arrange a funeral service but, at a time when you may be feeling the extreme pain of bereavement, it is often best to leave it to them. They will follow your instruction and the wishes of the deceased as closely as possible; be it a burial, cremation or memorial service following donation of the body to medical science.
You are Not Alone
The basic premise of all of this is that there is no need to suffer your loss alone; there are organisations, procedures and trained professionals who are there to help you.
You might also like...