The Freedom of Information Act and Your Rights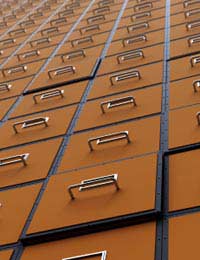 We have all seen news headlines about the 'Big Brother' world we live in; about how private information and records are held, used and, perhaps, abused by the Government departments and Local Authorities that govern our lives. It makes us curious about exactly what information is being collated, how it is kept and why it is needed.
The Freedom of Information Act (FOIA)
Since January 2005, everyone has been able to find out what information is held about them by Government and Local Authorities. This is all down to a piece of legislation known as The Freedom of Information Act (FOIA).
This gives you the right to ask any Public Organisation for a copy of all the records they have on you, relating to any area of your life, be it financial, medical or marital, to name a few. Under the FOIA this information cannot be withheld from you without a good reason; for instance it may relate to National Security or legal proceedings which have been sealed.
The FOIA only covers Northern Ireland, England and Wales, as Scotland has its own FOIA, so any request to a Scottish organisation will be dealt with under their legislation, no matter where you currently live.
Who Can I Get Information From?
The FOIA covers all public authority records, i.e. not private companies or charities. So, among others, you are entitled to approach:
The Police
Hospitals and Primary Care Trusts
Your local and regional Councils
Your School, College and University
Are There Any Restrictions?
No. It does not matter if you are under eighteen, hold a non-UK passport or are not a UK resident. Anyone has the freedom to request information held about them, again, provided there is not a good reason for withholding it.
So What Information Can't I Get?
There are various exemptions to the Freedom of Information Act, not all of them are absolute; those that there are include:
Security/Intelligence Information: Those files held about you by the Security and Intelligence Service
Information you could get another way: For instance if your local authority already makes the information available
Privileged Parliamentary Information: As much as we would like to, we are not allowed to know everything about the inner workings of our Government
Information provided in confidence: For instance if they were told about a criminal action you had taken, then you would not be entitled to know who told them, or what was said, if they had given it with the assurance of anonymity.
Information about someone else if it would breach the Data Protection Laws
This is not an exhaustive list by any stretch of the imagination but it gives you the basic idea as to what you can and cannot see; any information held about you which constitutes intelligence, or if the act of releasing it would breach someone else's freedom, then you cannot request it. There are other classes of information that are subject to a 'public interest test'; this is done on a per request basis and essentially establishes whether it is in the public interest to give you the information.
How Do I Get the Information?
It's really very simple. All you need to do is write to the authority that you want information from stating your name, address and details of the information you want. Be careful not to be too wide in your request as they may come back to you and say that you need to narrow it down to a particular subject. There is no need to mention the Freedom of Information Act but I don't think it will hurt if you want to. The Act has given you the freedom to get it, so you may as well use it.
Will it Cost Anything?
It shouldn't cost you anything although the Authority can ask that you pay for postage and copying. They should respond to you within a month, or tell you why you can't have the information you have asked for. This does not necessarily mean that the information would breach security, it just may be that there is too much to give you and they want you to narrow it down further.
You should also bear in mind that they may not simply send you copies of the information they have; they may just grant you permission to go to the necessary office and inspect it.
We may be subject to the rule of our Government but we are still private individuals and we do have the right to find out what they are holding about us. There is nothing wrong with asking.
You might also like...
Since January 2005, everyone has been able to find out what information is held about them by Government and Local Authorities.
Wrongo! The Freedom of Information Act 2005 gives one the right to seek any non-classified information about any subject so long. The right to seek information held about oneself is governed by the Data Protection Act 1998. Lack of research, much? *facepalms*
Sheogorath
- 20-Jul-15 @ 7:38 PM