Rights of People Detained Under the Mental Health Act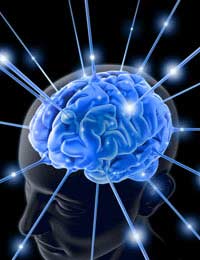 In our society there are those of us that require treatment for something other than broken bones or disease. Mental health is one of those issues that few people are willing to face, if someone has a cast on their leg, you can see immediately what is wrong with them; with mental illness it is difficult to know what to say, or do. We are often shown pictures in TV dramas of sociopaths and the mentally ill, as if they are all to be lumped in the same category: dangerous.
This is prejudice in one of its worst forms, born from a lack of understanding.
While the Mental Health Act and the Courts have not provided a definition, preferring instead to consider each person on a case-by-case basis, there is a general definition of 'mental illness, arrested or incomplete development of mind, psychopathic disorder and any other disorder or disability of the mind'. This is very general and, since we still know so little about the workings of the human mind; maybe that is right.
The Mental Health Act
While the Act does not give a specific definition, it has given three distinct forms of mental disorder:
Severe mental impairment – which is incomplete or arrested mental development, usually with serious aggression.
Mental impairment – similar to severe mental impairment but with arrested intelligence and not as high a level of aggression.
Psychopathic disorder – which they term a 'persistent disorder or disability of the mind with abnormal aggression or sociopathic tendencies
Now, I don't know about you but they all sound fairly similar to me, however, I am not a Doctor so perhaps there are significant differences.
Informal Admission into Hospital
If a person is sufficiently aware that they are suffering from some form of mental illness, then they can choose to be admitted into hospital for treatment, just as they would if they had pneumonia, for example. Once admitted, they retain all their basic rights for care and protection from harm. Their rights are not diminished or restricted just because they may or may not have a mental disorder.
Admission Via the Court
A person can be forced to have mental health treatment if the court or another responsible body, such as social services, deem it necessary for their health and safety. This is known as 'sectioning' and is often treated as a last resort. This can be done for up to six months and would need to be renewed at the end of that period if further treatment is required.

An individual can also be admitted against their will for assessment, possibly following treatment, for a period of no longer than 28 days, under Section 2 of the Mental Health Act. If the treatment is unsuccessful or if the medical staff feel that further in-patient treatment is necessary then they cannot simply extend the stay; they must apply for the patient to be 'sectioned'.

The Police have also been granted various powers to remove a person from their home or from a public place if there is a serious threat to life. They cannot admit someone to a Psychiatric Unit, however, they must deliver them to a hospital where the patient can be detained for up to six hours by the nurse or transferred to the requisite unit by a Doctor.
Patients Rights
During all of this it needs to be remembered that the patients themselves still have rights; they may, for the most part, be able to function in a lucid manner and understand what is happening to them. They are also still entitled to have their needs met in the form of food, housing and protection from abuse and harassment.

Were it not for the circumstance they find themselves in, then they would have every right to claim a breach of their human rights by the very fact that they have been detained, however the European Court of Human Rights, and our own Parliament, has stated that it is lawful to detain someone under these circumstances. In addition, the Mental Health Act goes to great lengths to ensure that patients are made aware of what is happening to them, the treatment they are to receive and that, if they wish, they can apply to the Mental Health Review Tribunal for an independent decision. You can read more about the type of medical treatment you receive and who consents for it here.

You might also like...

Hi Benson. I'd like to say you are not alone. Pretty much the same thing has happened to me and still is i.e the gangstalking. I also know all who have been involved with me I.e all the authorities (police, hospital staff and doctors ect) are corrupt and all took part in my abuse from the day I got set up (the day after the independence ref in Scotland) to this moment. They are now drugging me up and have been since my first hospital admission when I got set up in 2014. There was a guy with an Orange Order suit on in the street when I had an alleged stand off that day. I thought this was a bluff and was too big to be the OO but the more time that has went on and things that has happened to me + reading things about other indepedence supporters being targeted, I do believe they were involved. If I'm wrong it's the masons or the government or all three

Gav

- 17-Mar-17 @ 6:12 PM

My son was knocked by a car ,he sustain complecated heard injury, The court through the case because the evidence was not enough to arrest the driver but they did not collect the evidence. The driver is free.they dont care about my child

Ntoks

- 2-Mar-17 @ 5:57 PM

My son ls ln a psychiatric hospital under section 3 of the mha.l would like an advocate to advise me as l think his human rights are being abused

Sharon

- 16-Feb-17 @ 1:40 PM

My 22 y/o son was feeling down and wanted to speak to someone about possibly being depressed. My ex-wife took him to kaiser for 2 weeks, he eventually spoke to a physiatrist who sent him to aurora charter oak hospital all the way in Covina. He has been there three days and they won't let him leave because they say he is an imminent threat to himself. He checked in voluntarily, but they refuse to allow him to leave. My son was just feeling down now he is losing his mind being trapped in there. How can I get him released asap? is there an attorney that can help me? I have heard this same horror story by several families with loved in there. Has anyone had a similar experience with this same hospital?

my 17 year old had a stroke almost 3 years ago. He has been suffering from depression ever since. 2 weeks ago he started hearing voices in his head telling him to do dangerous things. The final straw was when he asked for 20 dollars to light himself on fire so he could stop all the bad things from happening saying he was responsible for all the bad stuff in the world. I took him to ER while there the doctor can in to assess him for not even five min. She said he was stable and gave no meds After that no one came into the room at all. We waited 4 hours. He grew impatient and tried to leave. He was going down the hall and the nurse on a different unit pinned my son up to the wall. My son pushed his way thru him. The next thing I knew big men police and nursing staff had him on the floor 6 to 8 men. The nurse that he pushed himself away from is saying that he hit him. Now they are pressing charges and my son felt like they were attacking him and so did I. He has since been admitted to the phyic ward for his safety. What can I do. How do I help my son if I do not have ab attorney and I want a better one that a deffence attorney. Also I feel like I can file against the hospital. Any advice out there. Am I on the right track. After all they attacked him first. And they also caused my son to had bruises and scabs all over his body. I am a very mad mother right now please help.

char

- 3-Feb-17 @ 11:45 AM

I am in total despare, my son has just called me from shore ward in park royal. He was sectioned under the mental act and had just called me in utter fear from the staff he was threatened by this huge member of staff who told my son I know where you live and what is important to you. I could hearthem in the back ground saying how they bet he hasn't told his mum about what he said etc.I DON'T CARE WHAT HE SAID they have a duty of care and my son is mentally ill. I don't know what to do I have no way of contacting authorities until the morning and can't calm my son down I don't know what to do in desperate for advice

Liz t

- 1-Feb-17 @ 8:11 PM

I am trying to get Justice & change in the Law against corrupted Social Workers who work with corrupted Abusing Dr's, Nurses & Police. I was sectioned under section 2 in July 2014 by a Social Worker called Andy Seys working at Coventry Social Services, West Midlands. Where prior to my illegal, criminal, unlawful sectioning, I reported some abusers Gang Stalking Me, doing NHS ill, miss & abusive practices from the flat above, making up a illegal Surveillance Profile, which was used to Aid to section Me, along with 2 fraudulent, Doctored NHS Mental Health Records slipped into my NHS Confidential records, to state I have been Mental Illness, been sectioned before, up to 5 times in the past? I have no Mental Health History, no records & have never stayed over night in any Hospital, never even broke a bone before. After years of Abuse, I researched all that was being done to Me, by the Abusers from Coventry NHs & Social Services, obvious all ill, miss & abusive practices linked from OLD Government Mental Health Entrapment & Inducement Programs linked to MK Ultra/Cointropol modifications, where abusing DR's & Nurses, working with Council linked abusing Police, Fireman & Armed Forces Gang stalkers, abuse local Targets, while photographing, videoing & sound Recording local Targets, that are Targeted, so they can try to register Targets into Mental Health research & study, for local Funding & too get their New recruits in the linked Coventry Council NHS Mental Health & Social Services Sectors Qualified, progressed & Trained, so they can progress in their Council linked Careers. I am a Man of 45 years old & Work Full Time, the corrupted Idiots on My Case are doing the opposite of the Government, instead of Helping People into Work, these corrupt Idiots are trying to take Local targets out of work? How can I stop the corrupted Gang Stalkers hand in an illegal Surveillance Profile, get an Injunction out against them, who are linked & working with corrupted Social Worker Andy Seys, his Social Services Department, the Swanswell Centre, Mental Health Dr's, the corrupted Police/Private Detectives, Armed Forces, Fireman & Co-workers they are conspiring with, to aid their illegal & criminally gotten & made Surveillance Profile.

Benson

- 30-Jan-17 @ 9:23 AM

My lesbian partner is very abusive to me. Physically, mentally, sexually, every way possible. She wants to take my home and my cars. She keeps calling my psychiatrist and a local hospital.I can't take it anymore. She abuses me and then when I'm depressed and crying she wants to commit me??REALLY???SHE IS SICK. All because I'm done with her, want her to stay away from me. She keeps telling me she will do whatever it takes to hurt me. WTF???

BatteredNAbused69

- 21-Jan-17 @ 6:44 AM

My sons in BCF. I believe he has had abreakdown. The guards do not I meen do not protect them. They get abused beat and drugs come in from the guards. i contacted the Warden mayer governer lawyer no results. If somethings is not did are love one will forever mentally damaged. Because there is no rehabilitation in that prison in most in Alabama.

Tilowa

- 27-Nov-16 @ 3:28 PM

Bevey - Your Question:

Hello my nephew is in prison for assaultHe has lots of issues with anger and was diagnose with depression we are trying to get him out of prison. He is serving two years. And is not getting the help he needs there. how can we get him out of prison. Into a program
---
Our Response:
There's not much you can do as a lay person/relative. Have you tried the
Prisoner's Families and Friends Service
?
AboutHumanRights
- 22-Nov-16 @ 2:04 PM
Hello my nephew is in prison for assault He has lots of issues with anger and was diagnose with depression we are trying to get him out of prison. He is serving two years. And is not getting the help he needs there .. how can we get him out of prison. Into a program
Bevey
- 22-Nov-16 @ 7:35 AM
My son is 21who asasperg he his in prison on remand since May he as seen 2psychologistand both have said he needs to be in hospital Because of his metal health and for judge to find out was it that that made Tom do what he did because it was out ofcharacter for him to of done what he did because of his asperg he has beentormented in prison it's killing me he as now been given ahospital order and he will be going there in the next 28 days to beassessed for 12 weeks then court again for the out come and to be sentenced I'm praying he won't go back to prison it's not fare some one should do something to stop asperg people going to prison it's un human for them to put them threw torture tormented plus no one to look after them the system is all wrong
Sue
- 16-Nov-16 @ 9:17 AM
My son was diagnosed with aspergers and OCD at the age of 30 after he had committed a federal crime. I always thought he was shy but was not aware of a underlying cause. I hired an attorney for $30,000.00 and told my son to trust him. In the end the attorney was sadly lacking in showing the judge my son's disability and my son was subsequently sentenced to 5 years in Federal Prison. His wife who is also mentally disabled and their son live with me. My grandson has been diagnosed with Severe Autism, is non verbal, and severely developmentally delayed. He is four and a half, operating at a 2 year old level. He doesn't understand why his father can't be here and has a lot of extreme behaviors as a result. I'm getting my grandson the help he needs. But my Son is still suffering with the outcome of being locked up. I'm writing this in hope that someone might see this post and be able to help me get my son back home. Thank you for providing a place for me to share.
Bambi
- 13-Nov-16 @ 9:03 PM
In the past a hate crime was started on me,by corrupt officials,they have used mental health as away of controling me,and my granson and others have seen what is actualy been contrived against me,they actualy use their authority to set up the situation so as to look and sound bizzar, and its very serrious, the evidence iv had and some iv managed to protect from them,and they have left evidence in this house,which as a logical. Person,and knowing that what they are doing to us by damaging everything in this house with damage to all furnishings,ie.brand new or even things that stayed undamaged many years,just coincedently damage themselves do they? N. O. Inside and outside the house white splashes of fluid dont just do it to themselves do they? Like my windows inside and out all my downstairs walls,andd ceilings dont splatter themselves, with dirty marks,water is not supposed to descale kettles, and the more we drink of it,the more dehydrated we get,and lots of bad stomach pains,and give one the runs either do they? And much much more,chemical destuction of gardens just coincedently, when the authorities started this very dangerous hate crime,photographic evidence,even though they got to alot of it as on wi fi they even stole evidence,untill i phound away to secure some. Any way we including our dog are constantly shareing the same simptoms, there oh so much more..... any.way im serriously cocerned for my life,over and over they just kept coming and sectioning me for nothing but reporting whats happening for all to come see,and some have seen,but ignore even though accurate as the set up and power they have over your life is horrific,literaly you lose all human rights and great evil abuse,i know im not the only one with similar storys,all i desperately want is an ucorupt team of people to help me,and my 24 year old granson.inow fear their conclusion is to and i know this sounds similarbut who better to use as a favour from one type of college to another to get away with the worst corrupt crimes but those that devised this hate crime against us,but them and as iv said everything that can and has been seen and done to us i have to tell them,when forced to with threats,and lies they get away with,abuseing the mental health act against you it seems that you cant escape them,im dessparate now as im 63 years old and quite some time ago they intemated that this age was not too young to die,now i fear their finel abuse and finnish is aproaching,suddenly i get a letter from them asking me to attend an appointment. Here in colchester,for a mental and phisical check up,i fear they will yet again section me and use their forced drugs,to induce heart attack or stroke, or similar ,i know i wont get out alive,hate crime completed. Im perfectly logic,as its so blatently obvious that these and many more things that have only happend sonce hate crime started and blatently cant just happen,they are doing it and we are reacting to it,which makes me loo
none
- 3-Nov-16 @ 10:09 AM
My brother is suffering from bipolar disorder,he has been given treatment since past 7-8 years.But he has not shown much improvement,he creates violence in the house,he beats my parents and torture them,what to do now.? ??Can we admit him somewhere permanently. ???
Devansh
- 30-Oct-16 @ 4:24 PM
Service users and there families should be informed of any changes to the care plans. It is KEY that the family work with mental health professionals. It is the families right, if it's in the patients best interest. I suggest anybody who is concerned for the service user family and friends ... 1. Put it in writing /print a copy for your records. 2. Covertly record telephone calls , If needs be record on premises.You the concerned persons is building up a case. Note you have concerns of a professionals abusing there power. RECORD, LOG . 3. After gathering evidence you seek the person in charge. That's the person above your professional dealing with the service user. Report a professional causing anxiety to the family, simply will not listen, will or is not involving families of care plans and treatment changes that may result in relapse or further pro- longed avoidable issues. 4. Remind the hospital or whom is dealing with the service user about Emphaty. Vital if you don't posses the basic human emotion they should not be working with vunrable individuals. 5.approaching an INDEPENDENT to assess needs, concerns. 6. Hospital assessors bring it to there attention., likely inspection will take place on performance, talking to the patients and seeing what things are really like. 7. Work with the profesionals who clearly have the service users best interest at heart, who clearly does like there job and is not corrupt. You will find many who indeed are willing to help. Good luck!
Chels
- 10-Oct-16 @ 9:41 AM
I am detained under mental health act and have been for 6 months do is continuing detention but wants to send me to specialist unit in England I am refusing to go can I be physically forced to go
Sami
- 21-Sep-16 @ 5:51 PM
Since the last 11 months, my sister has been to 7 different hospitals, and has been grotesquely been abused, under sections 2 and 3 MHA - one psychiatrist told me - I'm the boss at this hospital, and I can give any medication to your sister, the Dr restarted a drug that caused a acute stroke, my sister's condition has slumped again. The amount of medication they have been giving her, in the last 11 months, has almost killed her - by drugs she never needed, or has been overdosed. I thought under section, they have to give drugs the benefit the patients - but they are using my sister as a human ginipig - I REALLY FEAR FOR HER LIFE - and need urgent help - they feed her through an NG tube cause her new medication are mimicking stroke like conditions - drooling, can't swallow, etc.. Its heart wrenching - the hospital are not hydrating her. Is very bad.
LosingThePlot
- 21-Sep-16 @ 6:24 AM
mum was detained under section 2 for 33 days, therefore, exceeded the 28 day rule.should she have had another assessment before being transferred to a nursing home, she is now also exceeding her 4 weeks short term placement. what are her rights?
cosmic
- 20-Sep-16 @ 7:27 PM
Hi, my friend is in a mental hospital I just spoke to someone to say that I can have her here to stay and I would help her with her meds and that do you think that's helped or made things worse
Zba22
- 30-Aug-16 @ 5:20 PM
Ellie - Your Question:
My son is sectioned.and has been since he was 19.sadly I asked for hospital order to try to get him appropriate help with his aspergers after a conviction.which he has ever received.Tonight hospital rang us and said he had attempted suicide. We spoke about o him on the phone and he asked to see us. We asked staff if we could see him as he claims to have injuries from restraint. We requested this from mid evening and they have refused. Is this a breach of his human rights to see family He was previously abused in another hospital and I believe we are justifiably concernedPAT
---
Our Response:
You should be allowed to see him if he wants you to. You can try the:
Mind Helpline
or the
Young Minds helpline
AboutHumanRights
- 24-Aug-16 @ 1:00 PM
My son is sectioned...and has been since he was 19...sadly I asked for hospital order to try to get him appropriate help with his aspergers after a conviction....which he has ever received. Tonight hospital rang us and said he had attempted suicide. We spoke about o him on the phone and he asked to see us. We asked staff if we could see him as he claims to have injuries from restraint. We requested this from mid evening and they have refused. Is this a breach of his human rights to see family He was previously abused in another hospital and I believe we are justifiably concernedPAT
Ellie
- 21-Aug-16 @ 11:27 PM
I have been arrested and falsely accused in Scotland ever since the police and psychiatrist primarily the police constructed a mentaly ill narative on me because they never had no hard criminal charge against me and because they disagree with my past republican political beliefs. Now all it takes is for those same types of people to make up a slander or abnormal allegation against me and I am detained and drugged because they have managed to get a bipolar diagnosis on me which I have always contested. None of the allegations are ever coury worthy bit always the psychiatrists belive them and detain me for months tegardless of me refuting these allegations. The more they do it the longer my record gets and I just cannot seem to beat the police and psychiatridts. It is always the same type of people who.make the allegations against me, I am a practicing Roman Catholic and the police and the accusers hate me becausr I am an IRA sympathiser
Welshie
- 28-Jul-16 @ 9:15 PM
I have to agree ever since i have bin under the mental health act ive nin finding things a bit strange i dont get corciit judges, and also thungs have been changing recently i really dont understand. However i i needed to adress this as if i speak about it they ignore as if nothings going on. Are they making me hillusinate or are they being real? I have also noticed time has been traveling too fast for me...
Marcuz
- 25-Jun-16 @ 9:59 AM
to whom it my conserni am writiting this letter to tell you about my son boss who is under thehealth when he was 14 he had a fetsh abont steal cars but not for gain or prophet he just liked driving cars he quite often took the cars back from where he stole them from he has now been detainedby the mental healthfor the past 17 yearsin those 17 years my son boss has been in and out of different mental health hospitali wood be greatfull for any help or advive
bos
- 19-Jun-16 @ 9:32 PM
My son as bin discharged from hospital after a siciic episode on meds but as will not alow him bk in family home as he as younger sibling 13/2/1/ now they what me do a agreement that ss can do police check unexpected day night to make shore my son how as siciic is not in my home with younger sibling what can I do as my son what come home and kids what him home to plz help
Mel
- 16-Jun-16 @ 10:49 PM
Needto be,in care and supported houseing I hav a mental illness and physicaly ill cannot look after myself nomore men
In reality, if the police can have a person held for six hours prior to being assessed by a health worker and then held for twenty eight days under the mental health act which is used to punish rather than to assess or to treat people would this not amount to an additional tariff being placed upon a person's liberty simply because anomalous behaviour was detected by the police for example.
RealNameDarrenLawson
- 5-Jun-16 @ 10:43 AM
My son has been though a lot n his young life n he's has been diagnosed with a variety of mental disorders such as ADD,ODD, schizophrenia n the list goes on,it's all started when he was around three or four years of age I mean it's wasn't severe just he was the same way I was very hyper I mean couldn't sit still but because of I n his mother mental illness they assume he was severe they even put him on meds around the same age I thought n my opinion that was too young for psychotic meds so at around five they urges us I mean his mother and I to admit him to a behavior hospital n as always I was against it but they made it interesting I gave n ,every since then it was a down hill sparrow so I n his mother separated when he was around 8 on top of that he started lying a lot n his mother said she couldn't handle him so I stood up didn't realize all the abuse he allege that had happened to him n I enrolled him n school he was getting better until his mother thought that his income wasn't significant to our son so one week he went to visit her she had convinced him that I was the bad one n she was the good one n he was admitted to the behavior hospital again only this time child protection got involved n remove him out of her house hold I try to step in n lies had me n a situation that I almost gotten into trouble but I prayed n they investigated n found no harm done but everyone was still skeptical about me so he stay n dhs custody off n on never n my care always n his mother care n they put him n hospital after hospital home after home so his mind frame was institutionalized state that he couldn't n wouldn't trust anyone n on top of that everyone defamation of my character so who would believe me I have mental illness also but overall he was place n my custody finally now this the tricky part while he was confined he lost his sister n which my daughter she was nine no one help him with her lost not even at school no where so it's was a battle for me to keep him free he was running was frequently but I help him n he stop for a minute my fiance had to adjust because he was doing things differently to what she was use to I mean cussing,touching himself,n a hold lot more n he had everyone thinking that I was the bad one as normal but a father love n he got to one of his I called episode n try to run off n was hit by a car severely n they said he was severely brain damaged but I prayed n he's not the way they said meaning doctors that he wasn't going to breath on his on or have movement .Now he's responding not verbally but with hand jesters ,head movement n he knows what going on but my QUESTION I'd why they still trying to send him somewhere to a some what like a retirement home n I know we be n NY fiance can take care of him he's not on no ventilate he's breathing on his on just he have a feeding tube so why they trying to force me to sign papers n I have full custody court order I'm sorry for this long text but it's the truth
Pat
- 25-May-16 @ 5:27 PM
Zipporah - Your Question:
My brother has lost insight and has become delusional. He is 27 years old, his behaviour started to change 2/3 weeks back and culminated in him claiming he owns a bank, has a secret identity and is wealthier than anyone. He spent hours standing at the bank and then went to a car dealership saying that they know him and they're going to give him an audi. The police have him in custody but are refusing to give us any information about him, we want to know if he has been seen by a health care professional and is getting the help he deserves. The police are not letting us the family know anything, we are incredibly worried, he is not in control of himself and is not in the mind to make decisions, how can his family not know what has happened to him in the British system?
---
Our Response:
Try contacting the
Offenders' Families Helpline
on 0808 808 2003.
AboutHumanRights
- 18-May-16 @ 2:39 PM