Freedom from Torture, Inhuman or Degrading Treatment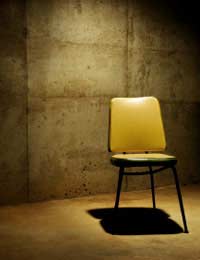 The basic human right not to be subjected to torture or to inhuman or degrading treatment or punishment is contained in Article 3 of the European Convention on Human Rights (ECHR). Article 3 of the ECHR was enshrined in UK law by the Human Rights Act 1998 which came into force in October 2000.
Under the provisions of the Human Rights Act the UK government has a duty to ensure that no one is subjected to torture or to inhuman or degrading treatment.
Many of the rights contained in the ECHR, and the Human Rights Act, are limited or qualified. This means that there are certain circumstances in which other factors may override an individual's human rights. However, the right to be free from torture is deemed to be so fundamental to a civilised society that it is an absolute right which cannot be overridden by any other consideration or in any circumstances.
The Definition of Torture
Torture is deliberate ill-treatment of a human being which leads to very serious suffering. Torture may be mental or physical or a combination of the two. Definitions often exclude any suffering caused by the execution of a lawful punishment or sanction. Of course, any punishment which in itself amounted to torture is unlikely to be lawful.
Treatment need not be in an organised form or include particular techniques to amount to torture. For example, if police were to beat up a prisoner in custody this could constitute torture.
The Definition of Inhuman or Degrading Treatment
Inhuman treatment may be similar to, but less severe than, torture and it may also be physical or mental in nature. It could relate to a physical attack on an individual or the conditions in which they are held. It may also include the immediate threat of torture.
Degrading treatment or punishment has a broader definition than inhuman treatment, and what is degrading may depend on the particular attributes of the person in question. For treatment to be deemed degrading other people sharing the same characteristics as that individual would have to find it degrading.
It has been decided by the courts that extreme racial discrimination could amount to degrading treatment for the purposes of human rights law. By extension other forms of discrimination might, therefore, also constitute degrading treatment.
Torture and Evidence
Much has been written on the subject of torture, particularly in relation to the questioning of terrorist subjects. Some commentators believe that torture can be morally justified in certain circumstances. An example is often given of a situation where a terrorist suspect may be withholding information about an imminent attack. If torturing that individual into revealing this information could save hundreds or even thousands of innocent lives might it be morally justifiable? The emotional, knee-jerk response to this question could be, 'Yes'. However, the likelihood of this scenario is highly questionable.
In practice, the real (and less emotive) question about torture usually concerns the evidential value of information elicited by such means. Any evidence gained in this way could not be used in a UK court - not least of all because the evidence itself may well be unreliable. Indeed, the attempted use of such evidence could render a trial unsafe and lead to the acquittal of an individual who is in fact guilty.
The Application of the Right to Freedom From Torture
The courts apply a very strict test when considering whether there has been a breach of an individual's right to freedom from torture or inhuman or degrading treatment. Only the very worst examples are likely to satisfy that test. However, possible circumstances in which such a claim might apply include:
The treatment received by those held in prisons or other forms of custody – including asylum detention centres;
Treatment received by patients in hospital;
The failure by public authorities to prevent a child becoming the victim of abuse;
The deportation of a foreign citizen to a country where he may then be subjected to torture or to inhuman or degrading treatment or punishment;
The sentence imposed by a court following a conviction.
A public authority, or someone higher up a chain of command, could be held to be liable for a breach of this right even if they did not carry it out themselves or were unaware of it. So fundamental is this human right, and the duty to uphold it, that it is possible that a failure to take positive action to prevent a breach could amount to liability.
You might also like...
Sorry. Please delete the duplicate comment.
I believe there's a connection between torture and unbearable personal suffering. The purpose for which torture is used on enemy combatants is to create a psychological state of unbearable suffering and the desperation, the willingness, to do anything to end it. This state of extreme suffering and the willingness of the victim to do anything to end it is the psychological state of a suicidal individual. The civilians who want to die do so because they're suffering unbearable personal suffering and their personal suffering is so severe that they'll do anything to end it. That's why suicidal individuals choose suicide. Their suffering is so terrible that they'd give up their life to escape it just as I'm sure people who are tortured by the military do feel. Of course the torture done by the military is a deliberate attempt to induce a suicidal state of mind in their victims and the pain they inflict is greater in an absolute sense than what happens to civilians as a product of the cruelty in modern society and culture. In a relative sense though the psychological state and the severity of the personal suffering is similar. The unintentional torture which causes civilians to become suicidal is, I believe, a form of torture because the suffering the individual suffers is so severe that they'll do anything to end it or escape it. I believe that there's a higher standard for civilians compared to enemy combatants but I think I think like this because I'm cruel.
I don't really see anything that I need for my project..
Desi
- 26-Apr-16 @ 4:47 PM
Just post my initial post please.He has no right to destroy this great organisation by his greed and his incompetent managers.God help us to be safe with these incompetent managers.
zrfh
- 4-Nov-13 @ 7:38 PM
Well you are as bad as them. Forget it.
zrfh
- 4-Nov-13 @ 7:29 PM
Freedom from Torture is such a joke.They have changed to a disgusting money making business with the CEO earning £100,000 a year. It is a commercial center not a treatment center for torture survivors.
p clarck
- 4-Nov-13 @ 7:27 PM
wel the constitution is ok but it have to be improved more and more for essy life for the poor and those in needs.
d donstan
- 19-Jun-12 @ 11:43 PM