The Right to Life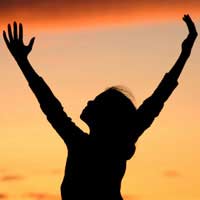 Article 2 of The European Convention for the Protection of Human Rights and Fundamental Freedoms (ECHR) contains the right to life. It states that:
Everyone's right to life shall be protected by law.
The Human Rights Act 1998, which came into force in 2000, means that the right to life contained in Article 2 of the ECHR is also part of UK law.
In order to uphold the right to life signatories to the ECHR must ensure that the laws of their country uphold this right. The UK satisfies this requirement because both murder and manslaughter are criminal offences.
Exceptions to the Right to Life
The right to life under Article 2 is not an absolute right. Article 2 of the ECHR includes several specific exceptions to this right. The first exception is that an individual's right to life may be overridden if they are sentenced to death by a court following their conviction for a crime. (However, see below: The Right to Life and The Death Penalty.)
Article 2 also states that an individual may lawfully be deprived of their right to life if it is necessary to do so in order to:
Protect any person from unlawful violence;
Lawfully arrest an individual or to prevent the escape of an individual from lawful custody; or,
Lawfully prevent a riot or an insurrection or rebellion against the established authority of a state.
Where an individual is killed in any of the above circumstances, their right to life may have been breached if the force used was more than was absolutely necessary to prevent the relevant circumstances from occurring.
A public authority – likely to be the police, the armed forces or prison authorities - which kills an individual in one of these circumstances will have to show that the use of force itself, and the amount of force used, was necessary and that the individual's human rights were not thereby breached. A death in such circumstances is likely to lead to an inquest or inquiry at which the question of whether the individual's human rights were breached will be decided.
The Right to Life and The Death Penalty
Under Article 2 of the ECHR a lawfully executed death penalty is not a breach of an individual's human rights. However, two later amendments (known as protocols) to the ECHR abolished the death penalty. The first amendment abolished the death penalty in all circumstances other than in a time of war; subsequently the ECHR was amended again to abolish the death penalty in any circumstances.
The UK has brought both of these amendments into force and therefore under current UK law no one can be sentenced to death.
Application of the Right to Life
There are various situations where the state's or a public authority's duty to protect an individual's right to life may be invoked. For example:
If an individual receives death threats the state may have a duty to protect them from having these threats carried out. It is likely that the death threat must be credible and the individual at immediate risk of death for the duty to be triggered. Several children who were convicted of notorious murders have had their identities protected on the basis of this fundamental human right.
Hospitals or medical practitioners could breach an individual's right to life if they fail to provide a patient with life-saving treatment. This may seem obvious but there may be situations where the benefits of a treatment are doubtful – such as prolonging the life of someone who has been in a coma for years and shows no likelihood of recovering. Another example would be where treatment or medication may have little or no chance of leading to a patient's recovery or where a baby is born very prematurely. In these cases the interests of the patient and the weight of medical opinion should be taken into account.
When a foreign national is deported the state must take into account the foreign citizen's right to life before sending them back to a country where they may be at risk of being killed.
Where the Right to Life Does Not Apply
There are many situations where individuals have unsuccessfully tried to argue that the right to life applies. The right to life cannot be invoked to prevent a woman from having a legal abortion. Under UK law it has also been held that the right to life cannot be relied upon by a person who is terminally ill and wishes to end their life.
You might also like...
On 3 July 2010 during Brittan's Biggest Man Hunts for Raoul Thomas Moat Northumbria Police warned the public not to approach Moat who was armed and dangerous. When I located Moat I contacted police to say I was following the suspect and asked for armed response to take over but no one came Suspect vehicle drove in to car park and I was recording events as they unfolded police told me to get closer, I'm driving around car park looking for a armed and dangerous man and in reality I could have been shot as Northumbria Police knowingly put my life in danger and in doing so I am of the belief Police violated my Right to Life Fortunately I am still alive Google RM03072010
:Anton
- 30-Mar-19 @ 3:20 AM
I had the misfortune to have had my cancer misdiagnosed by around 10/15 doctors, across three counties. The result being when I was properly clinically assessed my liver spleen and cancer were very badlyaffected, and had been for rather a long time (around 1983). When the major organs finally become affected, we know this is "terminal cancer"I had been told around 1991 by my GPmy condition was "incurable"1996 I was dying and it was at this time my cancer was detected by a specialist .A very long harrowing story. The whole dreadful experience wiped out a great number of precious years ofmy life. And caused my two children immense unnecessary distress and heartache.This apart from the physical suffering, loss etcinflicted upon me,as a result of thecatastrophic errors made by these doctors,is a crime against humanity. I made numerous efforts to seek justice,as to why these doctors made such graveerrors, and to have the whole matterbrought to it's rightful conclusion, as a matter of public concern. Those people in positionsof trust who failed to respond when I approached them with this matter, and the doctors concerned, should be in a court of law today.
Katie
- 17-Apr-16 @ 4:53 PM
This is such a good website. It tells me what I need to know!.
Bills here
- 15-Mar-11 @ 10:14 AM