Human Rights Issues in the Workplace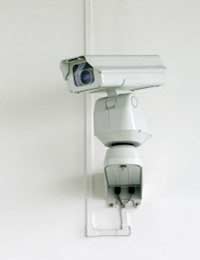 As workers in a democratic society, and in one of the richest nations in the world, it is hard to imagine that we would need to worry about human rights in the workplace. However, multi-national companies and small concerns alike, they can all breach the rights of their workers in favour of putting a few more zeros in the profit column.
The Human Rights Act, which adapted parts of The European Convention on Human Rights, allows workers to sue their employers for breaches of their rights but only if that employer is a public authority, i.e. Local Council or Constabulary. The Act only serves to add to the law already in place and increase workers' rights and freedoms.
Private Life
You may be an employee 5, or more, days a week, but you are also a private person and the act sets out to force employers to recognise this. This means that you are entitled to your privacy and you cannot be discriminated against for any aspect of it, homosexuality or religion, for instance.
Although your employer has the right to monitor you, for health and safety or security issues, they cannot do this at all times and you are entitled to see whatever they have filed away about you, from copies of your private emails or internet access logs to CCTV images and records of your phone calls. Your employer must respect your right to a certain amount of privacy, if they don't they will be in breach of Human Rights law and you can sue them.
Drug Testing and Searches
Anybody you work for is going to want to keep drugs away from the workplace, if only to prevent accidents and ill-health. All public authority workplaces have to have a drug misuse policy in place; you are entitled to receive a copy when you start working for them and also to receive any amendments or updates that are made during your employment. It may even be that you are consulted during the process of preparing the policy.
If your employer decides to test for drugs or alcohol, they cannot do so without your express consent. This may be given when you first sign your contract of employment and will likely be part of their health and safety policy.
Any 'random' testing must be genuinely random; if you feel that it is not then they may be in breach of the rules. They can, if they wish, just test certain employees by virtue of their particular job, for instance if they are a driver or heavy machinery operator. In this case, they can only test those employees and not suddenly decide to test the entire workforce or a chosen few, without good cause and, of course, consent. You cannot be forced to take a drug test but if you refuse, and the employer has a good reason to test you under their health and safety policy, you could face disciplinary proceedings.
When it comes to searching, this is an equally delicate issue; there must be a written policy. Privacy must be respected at all times, i.e. you must searched by a person of the same sex as you and in an appropriate location, with a witness present.
What to Do if You Are Not Happy
Your first port of call (if you are in any way unhappy about monitoring, testing or searching, or any other matter that you feel breaches your rights) is your company handbook or contract papers. These should state exactly what your employer is allowed to do and when. If there is nothing written down then you should approach your employer, informally, to discuss the issue.
If the answer you get is less than satisfactory then you have every right to begin grievance proceedings against your employer; your organisation must have a grievance procedure in place, if they don't then they have already breached your rights.
In addition to any grievance procedure that is in place you could contact ACAS (Advisory, Conciliation and Arbitration Service) or the Citizens Advice Bureau. If you are a member of a trade union, they are often an invaluable support in any dispute.
You might also like...
I'm a 59 year old white female. Ive been suspended from work for not attending a self defense recertification class that not only makes me wear a mask but massages me have physical contact with strangers during a pandemic.
Tracy Page
- 16-Feb-21 @ 4:29 PM