Human Rights and Genetics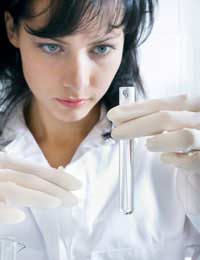 The rapid progress being made today by scientists in the field of genetics raises many new questions about human rights and ethics. The term "bioethics" has been coined to encompass these concerns. Some people fear that human genetic data could be used for purposes which are contrary to human rights. Around the world, governments, organizations, academics and society as a whole are calling for international guidelines to regulate genetics and its associated fields.
DNA and Cloning
The hereditary properties of all living organisms on earth are encoded on chemical sequences of molecules (nucleotides), which form an organism's genes or DNA. These sequences are known as genomes and, in simple terms, they contain all of the information required to build an organism. Progress in the study of molecular genetics has already allowed scientists to decipher the complete DNA nucleotide sequences of some types of bacteria and of yeast. The genetic engineering technologies which have developed through this work are now being applied to the much more complex genomes found in plants and animals.
The term "cloning" may be used in biotechnology to refer to the creation, by scientists, of copies of some aspect of a living organism. The type of cloning depends on what is being copied. Molecular cloning refers to the copying of DNA fragments, cell cloning refers to cells and reproductive cloning refers to a copy of an entire organism. A female domestic sheep, Dolly (July 1996 – Feb 2003), hit front pages around the world when she became the first mammal to be cloned from an adult cell. Her subsequent early death fuelled the controversy surrounding this area.
Beneficial Applications of Genetics
Sequencing of the human genome has opened the way for ground-breaking medical research and biomedical applications. Each person's genetic heritage is unique. The use of genetic data could be used to allow specially tailored medical diagnoses and disease prevention. General population genetics studies have greatly increased understanding about many diseases and illnesses. During the last 10 years alone, scientists have identified genes which underlie heart disease, colon cancer, cystic fibrosis, muscular dystrophy, Huntington's disease and many other serious ailments that plague humanity.
Genetic testing is increasingly used as part of prenatal screening and also in paternity tests. Forensic scientists regularly use DNA testing to assist in the identification and prosecution of criminals.
Human Rights and Ethical Issues Relating to Genetics
Advances in genetics could have many positive benefits for individuals and for society as a whole. However, sequencing of the human genome may be leading society into unchartered territory. Genetic innovations may raise questions about human rights, ethics, privacy and the protection of an individual's data. These may include the following issues:
Private companies may want to access information about an individual's DNA for their own commercial, or other, purposes. For example, insurance companies could refuse to give health cover to people whose genetic data suggests that they may be more likely to develop a particular illness.
Genetic technology could give parents and scientists unprecedented levels of control over the characteristics and destiny of children.
People could face discrimination based on their genetic makeup.
Gene-based treatments or therapies may be introduced before long-term repercussions are fully understood.
The ethics surrounding the methods used for collecting genetic material and the use it is put to.
Human Rights Legislation and Genetics
Questions that once seemed academic or futuristic are now topics for public debate. An immediate priority is protecting and regulating the use of genetic information about particular individuals. Arguments are also ongoing about stem cell research, human cloning, eugenics and the long-term impact of genetic technology on cultural and racial diversity.
In 1997 the Universal Declaration on the Human Genome and Human Rights was unanimously adopted by members of the United Nations Educational, Scientific and Cultural Organization (UNESCO). It was endorsed by the UN General Assembly in 1998. The Declaration sets out what are considered to be the basic and universal ethical standards for human genetic research and its practical applications. The Declaration recognises the importance of balancing the value of scientific advances with individual human rights and freedoms. It rejects the concept of genetic determinism and emphasises the need to respect the human rights and dignity of all people regardless of their genetic makeup.
The Declaration may form the basis of national bioethics laws implemented by member states. UNESCO also works with the European Commission to assist countries as they set up national bioethics organisations to regulate work in the field of genetics.
You might also like...