Your Human Rights in a Foreign Country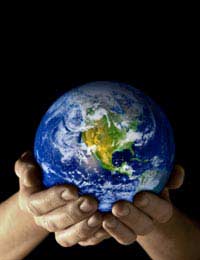 Your human rights as they are defined by the Human Rights Act are enshrined in UK law, but when you are abroad, your human rights may not as clearly defined, or as rigorously enforced in other countries. The part of the world that you are travelling to may have similar legislation in place, or may have little or no human rights regulations. It is important to be aware of these differences before you travel.
In the UK if you believe your human rights have been infringed you can take your case firstly to a UK court, and if your legal adviser thinks this is appropriate all the way to the European Court of Human Rights at Strasbourg. Don't assume that any country outside of the UK and the EU also have similar arrangements if you feel your human rights have been breached as this is often not the case.
Human rights in Europe
Anyone that lives in any of the current EU member states has their human rights protected by The European Convention on Human Rights. Established in 1950, this legislation is upheld by the European Court of Human Rights at Strasbourg. Any new European country that joins the EU is expected to ratify the Convention as soon as they can. You can read more about the Convention on the Directgov website: http://tinyurl.com/6haqd6.
The United Nations and human rights
One of the first pieces of legislation that the United Nations (UN) enacted was the Universal Declaration of Human Rights. Since then the UN has continued to develop and enact legislation that has a direct impact on human rights. The aim was to create a body of legislation that would give all UN member countries a basis for protecting the human rights of their citizens. In 2006 the Human Rights Council was created to monitor and promote the improvement of human rights within UN member states. Human rights legislation now covers women, children, disabled persons, minorities, migrant workers and other vulnerable groups.
Human rights and cultural diversity
One of the main issues facing the UN when it was attempting to design universally applicable human rights legislation was that because of the massive cultural differences between member countries and also the cultural differences within each nation, it was important that the human right legislation did not impose one cultural standard. As such, the legislation that has been enacted so far seeks to be as neutral as possible - offering member countries a framework on human rights they can adopt for their own particular cultures. The Vienna Declaration states: "the significance of national and regional particularities and various historical, cultural and religious backgrounds must be borne in mind".
Your human rights abroad
Generally speaking the human rights that you enjoy in the UK are similar and protected by corresponding laws in all EU and UN member countries. Problems arise when human rights are abused or ignored in member states that are supposed to uphold these pieces of legislation. Because of the diverse nature of the world, each country has to be taken in isolation. Before you travel to any country it's a good idea to investigate its current political make up and its relationship with the rest of the world. This will give you an indication of the countries human rights record, and if it upholds international human rights legislation. The Foreign and Commonwealth Office have detailed country profiles you can read on their website: www.fco.gov.uk/en/about-the-fco/country-profiles.
Human rights abuses
Many countries that you can travel to have a troubled past that can directly impact on the quality of human rights you can expect. Countries like Rwanda and the former Yugoslavia that have recently been involved in conflicts have often ignored human rights laws in the pursuit of victory in their conflict. It is important to remember that human rights legislation is only as strong as the state that is enforcing it. If the police or security forces within a country you travel to are not in control, human rights abuses could easily result.
Human rights in the Far East
Even as members of the UN since its inception, human rights and many of the Asia and African economies have had a less than exemplary record. China continues to commit many human rights abuses in full view of international scrutiny. Other Far Eastern countries such as Korea, Taiwan, Cambodia, Thailand and Vietnam are difficult for UN inspectors to fact check that human rights abuses are not taking place. If you travel to the Far East, it is important that you are aware of the laws and customs of the country you are in. This will ensure your stay is event free and does not put your basic human rights at risk.
You might also like...
Despite the report by Human Rights at Sea in March 2015 on the sailors detained in India from the MV Ohio, an anti piracy ship detained in October 2013, all 35 sailors have now been sentenced to 5 years labour, after being detained in India since October 2013. Despite the human rights abuses detailed in the report, the U.K. Gov't have done little to assist the 6 Brit's working on the ship. Is there an obligation on the home nation to assist it's nationals being abused abroad. One of the Nationals is my wife's cousin, Paul Towers. His family and friends are assisting Paul's wife financially. There is no other income, the company who ran the ship put the company into liquidation after the ship was sized by Indian authorities.
Chez Scouse
- 15-Jan-16 @ 11:14 AM