Human Rights and Transgender Issues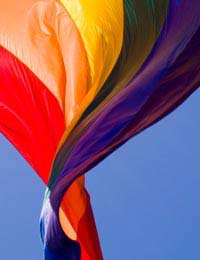 Some of the human rights issues relating to sexual orientation may also apply to transgender people. However, this is a complex and sensitive area which may cover a wide range of individuals including pre- and post-operative transsexuals. Generally speaking it is unlawful to discriminate against an individual, or to treat them differently, on account of their transgender status.
What Does Transgender Mean?
The term transgender is increasingly used as a broad term to describe a wide range of individuals who are not necessarily defined by, or who feel they do not fit, the gender assigned to them at birth. The term "trans" is also sometimes used. The usual medical term for people who do not feel that their birth gender applies to them is gender dysphoria.
Employment and Transgender Rights
The Sex Discrimination Act 1975 contained specific provisions to protect against the discrimination of transsexual people in employment. These provisions also apply to vocational training. For the purposes of this Act, and the protections it gives, 'transsexual' includes individuals who are planning to have sexual realignment treatment, who are going through that treatment or who have already completed the process.
Employers should not discriminate against transsexual people at any stage of the employment process from recruitment to dismissal. It is a breach of the equality laws contained in the Sex Discrimination Act to treat an employee differently to other employees because of their transsexual identity.
Transvestites - who wear clothing which is more commonly associated with members of the opposite sex - may face some of the same difficulties as transgender or transsexual people. However, it has been held that it does not constitute discrimination to threaten a transvestite employee with disciplinary action for wearing clothing of the opposite sex. Employers are entitled to implement dress codes and it would probably be argued that the same rules would be applied to a non-transvestite employee who came to work dressed in that way.
Transgender Rights and the Provision of Goods or Services
In 2008 the equality laws were extended to protect transsexual people from discrimination in relation to the provision of goods or services. This extension of the law makes it unlawful for most individuals or organisations to treat a transsexual person differently to other customers or consumers. In broad terms this means that a transsexual person should not be refused a service, or the use of facilities, because of their transsexual status. However, some limited exceptions do apply in relation to religious, medical and charitable institutions.
Legal Recognition for a New Gender
The Gender Recognition Act 2004 allows transsexual individuals to apply for legal recognition for their new gender.
A successful application for recognition will result in the applicant being given a gender recognition certificate. This document can be used by a transgender person to obtain a birth certificate showing their new gender. An individual will not necessarily have to have completed gender realignment treatment before qualifying for a gender recognition certificate. However, medical evidence must be provided with the application which confirms that the applicant suffers from gender dysphoria and has been living as their assumed gender for at least two years.
Once an individual has acquired a gender recognition certificate they will have the right to be treated as that gender for all purposes. They do not have to show anyone the certificate to enforce this right. Instead they may rely on their new birth certificate.
Gender Recognition and the Right to Privacy
Section 22 of the Gender Recognition Act makes it an offence for a person who has obtained information about an individual's gender realignment in an official capacity to disclose that information. There may be some limited circumstances in which such disclosure can be justified and a transsexual person may also waive the right to have this information protected.
European Convention on Human Rights and Transgender Issues
It has been held that both the right to private life and family and the right to marry, contained in the European Convention on Human Rights, apply to transsexual people. Goodwin v UK was a landmark European Court of Human Rights case which confirmed that transsexuals have the right to marry someone of the opposite gender to their assumed gender.
Article 8, the right to private life and family, also gives transgender people the right to have gender realignment treatment. However, this does not translate to an obligation for this treatment be provided free of charge by the NHS. Whether such treatment will be available on the NHS is likely to depend on the policies of local Primary Care Trusts. Article 8 also covers the right of a transsexual person to have their new gender legally recognised.
You might also like...
I visited a local bar last year, the owner of the bar told me that a girl had made a compliant against me saying I had shown my genitals in the ladies. Another bar I had a male security guard force his way into the ladies toilet saying I was a bloke told me to get out of the ba. When I reported the Hate Crime the male officer replied that we would want to get any one into trouble would we.I am a transgender female With no fath in the police. Recently I have found a wig out side the back of the house I am wandering now if they have gone to the trouble of very vindictive in causing me more distress.
Danie
- 12-Nov-15 @ 9:34 PM
A brief overview of transgender issues and human rights. The equality and anti-discrimination laws which apply to transgender people and right for legal recognition of a new gender. The law apparently protects the rights of transsexuals yet discrimination continues as employers find alternative ways of bending the rules when it comes to employing transsexuals as I personally found out when I worked as a room attendant at the Hilton Hotel in Manchester.
Dannie
- 3-Apr-13 @ 10:39 AM
transgender is a nasty term to transssxuals who want and need to remain separate from transgenders.
right
- 2-Nov-11 @ 7:02 PM