Your Rights as a Defendant in Court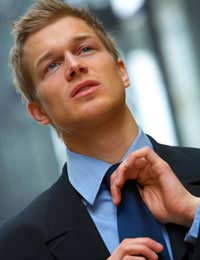 As we all know, just because a person is charged with a crime it does not mean that they are guilty. The principle of innocent until proven guilty still holds true and for this very reason the defendant must have rights in court.
The law governing defendant's rights is in a constant state of flux, new laws are passed to combat increased crime, reduce costs of dispensing justice and fight terrorism just as they are passed to prevent miscarriages of justice.
The inclusion of the European Convention on Human Rights has only served to re-emphasise the importance of a fair trial.
Bail
If you are questioned, but not charged, the Police can release you on bail on the basis that you must come back for further questioning at a later date. If you have been charged they can still release you on bail unless:
There is a suspicion that you have not given your correct name and address
You are a threat to yourself or others
You will abscond
They can also give you conditional bail citing where you must live or a curfew etc.
If the Police have kept you in custody then the Court can decide to give you bail, conditional or otherwise, and they can decide that you needed to be kept in custody if:
You will abscond
There is a strong possibility you will commit further offences
You will threaten or otherwise interfere with witnesses
Representation
The rules and procedures governing the Court system are nothing short of a mystery to the majority of people, no matter how many crime dramas you watch. That is why it is always in your best interest to obtain your own legal representation. There is nothing stopping you defending yourself, in fact you have a right to do so if you wish, but the situation is likely to be emotionally charged, as well as complex, and it may be best to have someone who is not as close to the situation as you are; someone who can guide you through it all with a clear head.
Trial
If you plead not guilty to the charge against you the Court will set a date for your trial. You and your solicitor will then need to make arrangements for any witnesses you need to be available at that time.
When the proceedings start the Prosecution will open the proceedings and set out their case against, stating exactly how they intend to prove you guilty of the crime. You should bear in mind that that 'Burden of Proof' is on them, not you. They are required to prove, beyond a reasonable doubt, that you are guilty. It is not for you to prove that you are innocent.
Once the prosecution has finished setting out their case it then becomes your turn, along with your defence team, to open your case and set out all the ways in which they will prove that you are not guilty. Your witnesses and evidence will be called and only when both teams have spoken will the Jury will be allowed to consider all of the information given to them.
Sentence
If you are found guilty at trial, or if you plead guilty at the outset, the Court must then decide on a suitable sentence. They are required to take account of all mitigating factors, not just look at the crime itself. The options available to the Court range from Compensation orders to full custodial sentences.
European Convention on Human Rights
Article 6 of the Convention clearly states that, irrespective of your supposed crime, you have the right to a fair trial. Included in the convention is the right to a public hearing along:
Time to gather your evidence
The right to defend yourself, or have Counsel provided for you at no cost
The right to cross-examine the witnesses against you
The right to have a free interpreter
In Summary
Many of the rights in the Convention where already in existence in this Country but the Convention has re-affirmed one of the most basic tenets of our legal system; fairness and justice for all.
You might also like...
My son was sentence 20 life for the murder he didnt commit. Tracy - 12-Jul-18 @ 6:57 PM Please contact me i have simillar problem likeyou.Lets talk please. Regards Kate
Kate
- 21-Jan-19 @ 3:09 AM
Me and my partner where arrested for affray in January this year. We were on a train and heard crying and shouting. We were led to believe a girl age 17 had been touched by a 40ish year old man. We comforted her and asked her who it was. She pointed at the man who out of no where threw a punch towards me but missed. My partner thought he had hit me so got off the train and it all ended up in a big fight (no one injured) when we seen the cctv the next day it looked bad on us as we just looked like we were the only ones hitting the man. We didn't hear anything else until August when we got told we were going to be charged with common assault. Our solicitor has told us to plead not guilty because we believe we acted in self defence (but it doesn't look like that on cctv) we have been to court once and now it's going to a 2 day trial (in magistrates) this is both our first time offence. What kind of sentencing do you think we are looking at?
Al92
- 7-Nov-18 @ 3:57 PM
I was a charged with embezzlement on 26th January 2018 but nine months later still don't know if the case is going ahead. My solicitor checked back in July and it was showing still as case pending. J live in Scotland.
Stevemac
- 30-Oct-18 @ 2:14 PM
My nephew was denied bail twice we are trying to gett him out of prison and Into a program. What can we don
Bevey
- 18-Oct-18 @ 9:17 PM
I need to ask a question but there's only a comment section. I was stopped for traffic offence. I recived acitation. Asking me to declare my plea. Guilty or not guilty. The wrong address is on the original horrti and on my charge sheet in my citation. So how can I plead to the charge in question if it never took place at that location.
Mckjimmy
- 16-Aug-18 @ 7:43 PM
This might not directly answer your question but i'm sure it would help you a lot.you are in need of a great hacker to help you. contact:( prohackerfirm @ gmail com) he hacks into deleted record,clearing off criminal records,clearing off debt,improve credit score,spy on your cheating partner on any Apps on phone,emails,school record upgrades,and a systems programmer who can bypass any firewall as long as it's hack am 100% sure you will get results because he has also worked for me and i got results tell him i referred you to him contact: ( prohackerfirm @ gmail com )
leo
- 17-Jul-18 @ 11:35 AM
Hello Do you need professional help with hacking anything? Contact ( prohackerfirm @ gmail com ) for help. He is currently one of the best hackers out of Russia.You can reach him on that EMAIL He literally saved me. Helped me remove some bad records that kept preventing me from getting any good job. I currently have a good job and its really refreshing. I am forever grateful to him. He also offers services such as: -Website hack -Changing school grades without leaving a trace -Facebook and whatsapp hack -Email hack -Phone cloning -call tracking -Retrieval of lost documents and soo many other services contact:( prohackerfirm @ gmail com )
kelvin
- 17-Jul-18 @ 11:28 AM
My son was given a 18 year sentence for murder i no ihe didn't do this but to cut along story shirt I was at court every day and do belive to this he got a fare trial, by the judge or his own solicitor and I also think the jury were disgusting one asleep one doing her nail, but my question is how do i get to look at all the paper work from beginning to end of my sons trial he wants me have a look as I'm taking this further thank you for your time
Tracy
- 12-Jul-18 @ 6:57 PM
My son is in court for domestic violence, he has been accused of hitting this girl all the way through a 6 year relationship, she has said they split in October 2017 and knew him 2 yrs previously to the 2 yr relationship. He has then seen her and jumped out of the car and tried to strangle her in April 2018. My son met her new years eve 2017 and had a relationship with her for 4 month,then split up with her, on the day he's jumped out of the car she ran off and all he did was shout I want my stuff back to her, problem we have is she has a new boyfriend and he's given a statement saying he strangled her too, I'm so worried he is going to be convicted for something he hasn't done.
Andis
- 10-Jul-18 @ 12:57 AM
My boyfriend was accused of sexual assault at a house party 29th December 2016. I was there - the story makes no sense and didn't happen. Her story has already changed a million times! The prosecution keep pushing the case for no reason and we have had court dates now about 6 times, the last of which being in June when it was supposed to be a 'set date' but yet again they pushed it out without telling the defence side until the last minute and we had to go back for another pre trial. This is destroying our lives having this stress hanging over us. The next 'set date' apparently is 26th November so it'll be 2 years if it even does go ahead. How long can they keep doing this for? It seems the prosecution have all the power and you have no control over your life as you are 100% guilty until proven innocent! They have zero evidence and the charge is minor anyway. Why haven't they dropped it when the barrister says there's no chance of a conviction anyway? It really is horrendous how any girl can literally accuse anybody of anything and destroy their lives!!!....and before anybody starts I have actually been raped myself...by an uncle so I do know the severity of being on the other side as well.
Katie1
- 9-Jul-18 @ 10:40 PM
My son was arrested early hours on new years day for a fight but called assault as he got the better of the other person, the police released him without charge later that day. On 4th july he has now recieved a court summons for assault and my son is very worried and anxious as he has Autism, can they do this after all this time? Does he have to attend court? As i don't think he will cope with commuicating, He is so worried as he has a job in a hospital he might lose his job. Would really apprecite any advice thanks.
Wags
- 4-Jul-18 @ 7:25 PM
I didn't have my train ticket in my purse but had the out ticket and recipt. I also had my sons ticket. I went to court pleaded not guilty. So I was told its gone back to original court area I travelled. It was hers on Monday told not to attend and to attend in 5 days time. I've herd nothing. Worried. As it says on letter not attending is a prison sentence. Really shocked they can't just look at my receipt.
Chickadee
- 3-Jul-18 @ 8:45 PM
my mates left 20 grams off heroin in my flat went to get some cold drinks and I was feeling ill gave it 10 minutes and I felt like I was having a stroke couldn't speak so I phoned my mum told her I thought I was dieing ( was recovering from an infection in the spine)so she called 999 and 10 minute later the paramedics and cops come my house was full ov people then I passed out any way 5 months later the police say there was a wrap off class A on my table I didn't know what they was talking about and told them do you think if I knew there was drugs in my flat I would leave them there and not dusty them or move them they said why did your mates(so called!) not come back for them? , like they would when theres 2 cop cars and paramedics parked out side my flat that voluntary interview was 5 months ago I stressed every day that I'm bona get a summons in the post and I'm still at the hospital 7 times a month some one give me advice am I guilty or a victim waiting in limbo to go to hell any way I'm gonna try to get some rest thank you for reading and if any one can help me CRAIG
craig wood
- 26-Jun-18 @ 11:00 PM
I made a statement about a fight I got into the lad went to court ( youth court) we both under 16, He pleaded not guilty what happens if I didn't turn up to the trial to give evidence against him.
Brian
- 25-Jun-18 @ 10:09 PM
My brother got charged for affray, It is his first conviction and there might be 2 witnesses is jail time involved or is there a chance to fight it and get a section 10
Sabz
- 19-Jun-18 @ 7:07 AM
My bro5her is dead now but his daughter decided to bring up an old rape case which my brother was found unanimously not guilty. Can she still tell my family that he did it ? .
pat
- 15-Jun-18 @ 3:53 AM
Hi, I'm due to appear in crown court sometime next week and my legal team has just informed me that the officer in case Who presented partial evidence to the cps will not be attending as he is signed off sick.
Mamz
- 13-Jun-18 @ 7:42 PM
G - Your Question:
I was in Wandsworth HMP awaiting Crown Court and I was granted bail by a judge but was not released until much later the judge told me I'm entitled to compensation but how do I go about getting it without legal aid
---
Our Response:
You can sometimes respresent yourself but ask at Citizens' Advice as they may be able to tell you how to find low cost solicitors or those who will offer a first session free etc.
AboutHumanRights
- 22-May-18 @ 3:17 PM
I was in Wandsworth HMP awaiting Crown Court and I was granted bail by a judge but was not released until much later the judge told me I'm entitled to compensation but how do I go about getting it without legal aid
mac - Your Question:
I have been found guilty on 2 charges and not guilty on 2.my sentencing keeps getting put off, do I have the right to insist on sentance taking place
---
Our Response:
We don't actually know and can't find this information. Perhaps your solicitor will be able to tell you.
AboutHumanRights
- 15-May-18 @ 3:09 PM
i have been found guilty on 2 charges and not guilty on 2. my sentencing keeps getting put off, do i have the right to insist on sentance taking place
mac
- 11-May-18 @ 8:59 PM
I had an appearance at Kirkcaldy JP court on 24/4/18 just a motoring offence BTW,,I already had a fine outstanding that I'd fallen behind with,,Yesterday 3/5/18 I get a letter from the polis to tell me there is a warrant out for non appearance at court about falling behind with fine payments,,I never received notification I had to go to court,but the motoring offence I was up for was on the same day at the sae court they say I failed to appear at.now surly if I'm in the ock on another matter they could have done my means enquiry at that time,,if I wasn't going to turn up for the means enquirybi wouldn't have turned up at all,the system is a joke
jammy
- 4-May-18 @ 6:20 AM
If someone has been found guilty of a crime Why does the court keep adjourning the sentencing 4 times now And why are they allowed out of the country And why are their assets not frozen ?
Hitman
- 26-Apr-18 @ 12:57 PM
i recieved a sentence/judgement on my case month before hearing, is that a fraud. how do i sue magistrates clerk (his name and rank on letter) or court for this..
luce
- 19-Apr-18 @ 12:03 PM
My 13 year old granson just got arrested for assault and i would like to know if he is able to get let out on bail
martin
- 13-Apr-18 @ 12:13 AM
My son, was arrested today for possession of a knife.. the police have charged him and set a court date for next week. My querie is will he need representation from a solicitor/lawyer to attend the court date with him? Any advice on this would be deeply appreciated.
Keisha
- 3-Apr-18 @ 2:26 AM
As before my son attacked me who lives next door he has been giving bail on conditions he does not see me or text or phone me also he can't go back to his flat ,do the court have to give him another bail address?
Ritchie
- 15-Mar-18 @ 2:04 PM
Ritchie - Your Question:
My son attacked me in my flat g.BH he is in custody been in for six weeks he has pleady not guilty but every thing is not in his favour he is better pleading guilty he has mental bi polar issues but it was assault and battery with kick in stomach and my head hitting me in the face but no serous damage What do you think the out come considered his mental state he is not in hospital in custody in prison he has never done that before to me and I have to say it is due to manic depression which has being building up for years and I was first in the firing line
---
Our Response:
We can't tell you what a court would decide but they will order investigations/ take any mental health issues into account.
AboutHumanRights
- 12-Mar-18 @ 1:46 PM
HELP please! I have been charged with dangerous driving. I pleased not guilty. The magistrates court instructed CPS to serve the CCTV which they rely on within 28 days. My solicitor did not receive this and nor have I. Despite my request to court to adjourn the trial which is on Monday, today on Friday afternoon court has decided it will still go ahead. I will attend the court and explain that I have not been given the opportunity to prepare the case as evidence has not been disclosed. Can the case collapse on this basis? Can can happen on Monday? I'm not represented because my solicitor failed to chase the crucial evidence and therefore I don't feel the need to pay and take them when they have not prepared for the trial.
Crys
- 9-Mar-18 @ 9:24 PM
My son attacked me in my flat g.BH he is in custody been in for six weeks he has pleady not guilty but every thing is not in his favour he is better pleading guilty he has mental bi polar issues but it was assault and battery with kick in stomach and my head hitting me in the face but no serous damage What do you think the out come considered his mental state he is not in hospital in custody in prison he has never done that before to me and I have to say it is due to manic depression which has being building up for years and I was first in the firing line
Ritchie
- 9-Mar-18 @ 4:37 PM